Marketing & Sales
·
Barcelona
Inside Sales marché français (H/F) - Barcelona
Nous, c'est papernest.
Notre ambition ? Devenir la plateforme numéro 1 dans la souscription et la gestion des contrats, et tout ça en un clic.
Depuis notre lancement en 2015, nous n'avons pas arrêté de grandir  : nous sommes désormais plus de 850 employés, avons accompagné plus d'un million d'utilisateurs, nous sommes présents sur 5 marchés en Europe et avons des bureaux à Paris, Reims, Barcelone et Varsovie. On double de taille chaque année et nous ne sommes pas prêts de nous arrêter ! De nouveaux marchés sont lancés à l'heure même où nous parlons. 
Nous sommes fiers de faire partie des 120 startups de la French Tech et nous sommes convaincus que chaque succès vient principalement de nos équipes !
Ça te tente ? Rejoins-nous !
Au sein de l'équipe Sales tu travailles directement avec notre Head of Sales et ta mission consiste à créer de nouveaux partenariats auprès d'un réseau de prescripteurs en les convainquant de la pertinence de notre service pour leurs clients.
Tes missions
Tu es chargé(e) de générer des prospects et de les transformer en partenaires.
A la fois Business Developer (tu es responsable de l'identification, de la qualification et du closing de nouvelles opportunités commerciales) et en charge de la mise en place des partenariats (tu accompagnes nos partenaires dans le temps via un service adapté à leurs besoins), tu jongles avec talent entre une activité de chasse par téléphone et la formation, le suivi et le coaching de ton portefeuille de partenaires.
Tu as une vraie marge de manœuvre sur la stratégie à adopter et nous t'accompagnons à l'aide de méthodes de travail innovantes.
Tu es en contact avec de nombreux décideurs : directeurs de réseaux, directeurs d'agences et professionnels de l'immobilier.
Profil recherché
Tu es un ambitieux chasseur / une ambitieuse chasseuse.
Tu es reconnu(e) pour ton excellent relationnel et ta force de persuasion.
Tu as un goût du challenge et tu es orienté(e) résultat.
Tu es force de proposition et es capable de te réinventer chaque jour.
Tu maîtrises la langue de Molière sur le bout des doigts et le Bescherelle n'a pas de secret pour toi.
Ce que papernest offre
💸 Une rémunération attractive :

Une rémunération compétitive 
Des stock options (BSPCE)
24 jours de congés payés / an
La mutuelle Sanitas prise en charge à 50% par papernest après 6 mois d'ancienneté 
Un système de cooptations rémunérées

‍💼 De super conditions de travail

D'incroyables bureaux à Barcelone, au cœur du 22@ (1500 m2 de terrasses aménagées, douches, espaces dédiés à la restauration et au repos, jardin zen, espace jeux, etc.) à 5 minutes de la plage de Poblenou ! 🏖️ 
Télétravail possible 1 jour par semaine (dont lundi et vendredi)
Café et thé gratuits à volonté !
Paperparty chaque mois pour aussi savoir décompresser 🎉
Petit déjeuner offert tous les mardis 😋
💪 De beaux challenges professionnels

Des collègues brillants au milieu desquels progresser
Des perspectives d'évolutions ambitieuses / mobilités internes
Programmes d'accompagnement de carrière
Une atmosphère internationale
Des formations d'équipe récurrentes
Des événements et team building réguliers 
Ton Manager
Votre manager sera Yvon, notre Head of Sales. Aventurier des temps modernes, Yvon est un amateur de grands frissons. Ses nombreux voyages en auto-stop, au milieu des loups ou dans des conditions extrêmes ont forgé son tempérament de compétiteur à qui rien ne fait peur. Depuis plus de 15 ans, Yvon œuvre à recruter les meilleures équipes commerciales au service de projets qui ne demandent qu'à se développer. Autant vous dire que partir à la conquête du monde est un défi loin d'impressionner cet amateur de sports extrêmes et qu'il aura plaisir à relever entre un iron-man dans le désert, une côte de boeuf grillée et un ultra-trail autour du Mont-Blanc.
Processus de sélection
Un premier appel par un membre de l'équipe Talent Acquisition
Un entretien en visioconférence et un cas pratique par un membre de l'équipe Inside Sales
Un dernier entretien en visioconférence par un manager
Si ce challenge est le tien, nous avons hâte de te rencontrer !
papernest est une entreprise handi-accueillante.
Department

Locations

Barcelona

Type of contract

Permanent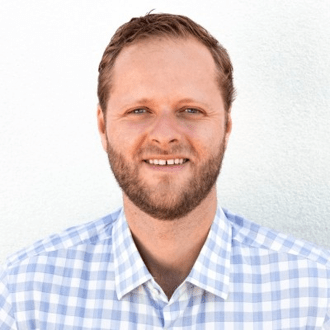 Contact
Clément Mérot
Inside Sales Manager France – Marketing & Sales
About papernest
Founded in 2015, papernest is a French startup and member of the French Tech 120, which helps individuals manage their contracts and subscriptions on a daily basis.
Our platform enables individuals to combine, terminate and subscribe to all their housing contracts - electricity, gas, internet box, mobile, home insurance - in just a few clicks.
Today, housing contracts; tomorrow, all those of daily life: transport, streaming, gyms, etc. papernest's ambition is to become the platform from which anyone can centralise, optimise and terminate all their subscriptions.
Since 2015, papernest has grown considerably: more than 1M customers, 850 employees, 4 markets in Europe and offices in Paris, Barcelona, Reims and Warsaw.
Marketing & Sales
·
Barcelona
Inside Sales marché français (H/F) - Barcelona
Loading application form
Already working at papernest ?
Let's recruit together and find your next colleague.