Brand Designer (H/F) - VIE - Barcelone
Nous, c'est papernest.
Notre ambition? Devenir la plateforme numéro 1 dans la souscription et la gestion des contrats, et tout ça en un clic.
Depuis notre lancement en 2015, nous n'avons pas arrêté de grandir : nous sommes désormais plus de 850 employés, avons accompagné plus de 800 000 utilisateurs, nous sommes présents sur 5 marchés en Europe et avons des bureaux à Paris, Reims, Barcelone et Varsovie. On double de taille chaque année et nous ne sommes pas prêts de nous arrêter ! De nouveaux marchés sont lancés à l'heure même où nous parlons.
Nous sommes fiers de faire partie des 120 startups de la French Tech et nous sommes convaincus que chaque succès vient principalement de nos équipes !
Afin de relever ces défis, nous recherchons un Brand Designer en VIE !

Tes missions 🚀

Dans ce rôle, tu seras amené(e) à :
Garantir la tenue de notre identité visuelle et graphique (logos, colo, icono, illus, polices etc) et alimenter notre univers d'illustrations et de graphismes

Assurer les déclinaisons de cette identité pour l'ensemble de nos supports

offline (création d'outils de prospection, flyers, kakémonos, stickers, goodies, etc.)

online (publicités, vidéos, visuels, bannières, posts réseaux sociaux, etc.)


Assurer une veille créative afin d'enrichir la direction artistique de la marque

Ton profil  👌
Tu maîtrises parfaitement les différents logiciels de graphisme, design et vidéo (Maîtrise des outils Figma & Suite Adobe (Adobe After Effect, Premiere Pro, Illustrator, etc.)

Tu as quelques skills en dessin.

Tu peux travailler en anglais

Tu es familier(e) avec l'univers de l'entreprise et des start-ups et as envie de travailler dans une scale up en hyper-croissance.

Tu es motivée, dynamique et as envie de monter en compétence et en autonomie

Tu as envie de travailler au contact d'équipes motivées, dynamiques et engagées

Ce que nous offrons 🎁

💼 De super conditions de travail
D'incroyables bureaux à Barcelone, au cœur du 22@ (1500 m2 de terrasses aménagées, douches, espaces dédiés à la restauration et au repos, jardin zen, espace jeux, etc.) à 5 minutes de la plage de Poblenou! 🏖️
Télétravail possible 2 jours par semaine (dont lundi et vendredi)
Café et thé gratuits à volonté!
Snacks et autres gourmandises en libre service
Choix entre Mac et PC, on s'occupe du reste 💻
Paperparty chaque mois pour aussi savoir décompresser 🎉
Petit déjeuner offert tous les mardis 😋
Un système de cooptations rémunérées
💪 De beaux challenges professionnels

Des collègues brillants au milieu desquels progresser
Des perspectives d'évolution ambitieuses / mobilités internes
Programmes d'accompagnement de carrière
Une atmosphère internationale
Des formations d'équipe récurrentes
Des événements et team building réguliers
Process de recrutement 🤞


Un premier call avec Clara, de l'équipe recrutement, pour échanger sur ta candidature et nos valeurs

Un entretien avec Charlotte, notre Communication & Brand manager

Un cas de design à faire chez toi, puis à présenter auprès de l'équipe communication

Si ce challenge est le tien, nous avons hâte de te rencontrer !
Papernest est une entreprise handi-accueillante.
Télétravail possible selon les règles en vigueur dans l'entreprise.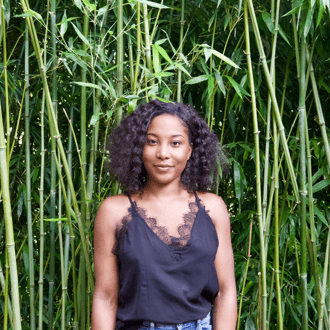 Related jobs
About papernest
Founded in 2015, papernest is a French startup and member of the French Tech 120, which helps individuals manage their contracts and subscriptions on a daily basis.
Our platform enables individuals to combine, terminate and subscribe to all their housing contracts - electricity, gas, internet box, mobile, home insurance - in just a few clicks.
Today, housing contracts; tomorrow, all those of daily life: transport, streaming, gyms, etc. papernest's ambition is to become the platform from which anyone can centralise, optimise and terminate all their subscriptions.
Since 2015, papernest has grown considerably: more than 700,000 customers, 770 employees, 4 markets in Europe and offices in Paris, Reims and Barcelona.
Already working at papernest ?
Let's recruit together and find your next colleague.