Tech
·
Paris
·
Hybrid Remote
QA Engineer (H/F) - CDI - Paris
Nous, c'est papernest.
Notre ambition? Devenir la plateforme numéro 1 dans la souscription et la gestion des contrats, et tout ça en un clic.
Depuis notre lancement en 2015, nous n'avons pas arrêté de grandir  : nous sommes désormais plus de 850 employés, avons accompagné plus de 800 000 utilisateurs, nous sommes présents sur 5 marchés en Europe et avons des bureaux à Paris, Reims, Barcelone et Varsovie. On double de taille chaque année et nous ne sommes pas prêts de nous arrêter ! De nouveaux marchés sont lancés à l'heure même où nous parlons. 
Nous sommes fiers de faire partie des 120 startups de la French Tech et nous sommes convaincus que chaque succès vient principalement de nos équipes !
Afin de relever ces défis, nous sommes à la recherche d'un(e) QA Engineer ! 

Au sein de l'équipe tech pour la Feature Team OPS.
Tes missions 🚀

Garantir la qualité du code produit en : 
Détectant les défauts et régressions fonctionnelles le plus tôt possible
Mettant en place la stratégie de test d'une équipe OPS
Veillant au bon fonctionnement du produit, sur tous supports et navigateurs
Exécutant des tests manuels/automatiques dans différents environnements (+ sessions de tests exploratoires)
Participant à la conception des évolutions fonctionnelles, à leur validation pendant le développement, 
Aidant les développeurs à livrer un produit de bonne qualité dans une équipe Agile 
Maintenant et développant de nouveaux tests fonctionnels automatisés : Selenium, tests d'API, Cypress, etc.
Ton profil 👌
Tu as minimum 3 ans d'expérience en tant que testeur WEB/API
Tes connaissances  dans le domaine OPS (opérationnel) serait un vrai plus
Tu es force de proposition, tu as envie d'expérimenter de nouvelles techniques pour tester, donner du feedback de façon plus efficace
Tu sais mettre en place des tests automatisés : Selenium, tests d'API, etc.
Tu connais au moins quelques unes des technos et frameworks suivants : HTML, Javascript, Wordpress, Angular, Git, Docker, Intégration continue, Scrum
Des compétences en automatisation de tests fonctionnels seraient un vrai plus !
Tu aimes travailler en équipe
Tu parles un anglais courant ! 
Ce que nous offrons 🎁

💸 Une rémunération attractive 

Une rémunération compétitive 
Des stock options (BSPCE)
De 5 à 8 semaines de congés payés / an
La mutuelle Alan prise en charge à 50% par papernest dès votre arrivée
Des tickets restaurant (Swile) 9€/jour travaille pris en charge à 50%
La prise en charge à 50% des titres de transport
Un système de cooptations rémunérées

‍💼 De super conditions de travail

Des bureaux confortables à Paris (terrasses, douches, espaces dédiés à la restauration et au repos, baby-foot etc.)
Télétravail possible 2 jours par semaine (dont lundi et vendredi)
Café et thé gratuits à volonté!
Choisi entre Mac et PC, on s'occupe du reste 💻 
Un réfrigérateur Ideel Garden connecté pour des déjeuners sains et équilibrés !
Paperparty chaque mois pour aussi savoir décompresser 🎉
💪 De beaux challenges professionnels

Des collègues brillants au milieu desquels progresser
Des perspectives d'évolutions ambitieuses / mobilités internes
Programmes d'accompagnement de carrière
Une atmosphère internationale
Des formations d'équipe récurrentes
Des événements et team building réguliers 
Ton manager 😎

Ton manager sera Raphaël, Head of Engineering. A 8h du matin, il est dans la salle de gym, à 8h du soir, il est sur le terrain. Si notre équipe de foot est invaincue depuis l'été 2017, c'est sous son leadership magnanime. Ballon au pied ou clavier sous les doigts, il sait sans relâche transmettre son obsession d'être à la pointe à ses équipes. Et si Le Pragmatique Programmeur est son livre de chevet, c'est qu'il a le souci d'un code qui allie élégance et impact.
Processus de recrutement 🤞
Un premier call avec Clara, de l'équipe recrutement, pour échanger sur ta candidature et nos valeurs
Un entretien avec Raphaël , notre Head of Engineering
Un test technique
Un dernier entretien avec Pierre-Julien, notre CTO
Si ce challenge est le tien, nous avons hâte de te rencontrer !
Papernest est une entreprise handi-accueillante.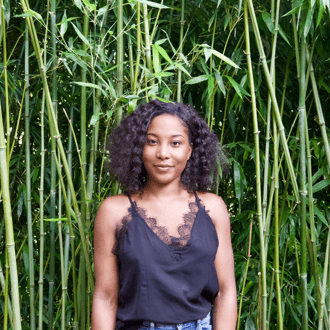 Related jobs
About papernest
Founded in 2015, papernest is a French startup and member of the French Tech 120, which helps individuals manage their contracts and subscriptions on a daily basis.
Our platform enables individuals to combine, terminate and subscribe to all their housing contracts - electricity, gas, internet box, mobile, home insurance - in just a few clicks.
Today, housing contracts; tomorrow, all those of daily life: transport, streaming, gyms, etc. papernest's ambition is to become the platform from which anyone can centralise, optimise and terminate all their subscriptions.
Since 2015, papernest has grown considerably: more than 700,000 customers, 770 employees, 4 markets in Europe and offices in Paris, Reims and Barcelona.
Already working at papernest ?
Let's recruit together and find your next colleague.