Human Resources
·
Barcelona
·
Hybrid Remote
Técnico en Prevención de Riesgos Laborales - Recent Graduate - Barcelona
We usually respond within a day
Somos papernest
¿Nuestra ambición? Ser la única plataforma para gestionar todas las suscripciones en un solo click. 
Desde nuestros inicios en 2015 no hemos parado de crecer: ahora somos más de 900 empleados, 1M de clientes, trabajamos en 5 mercados europeos y tenemos oficinas en París, Reims, Barcelona y Varsovia. ¡Cada año doblamos nuestro tamaño y esto no acaba aquí: seguimos expandiéndonos a nuevos mercados! 
Estamos orgullosos de ser de las top 120 French Tech Startups y sabemos que todo gran éxito se consigue gracias a un gran equipo. 
Para afrontar los próximos retos, estamos buscando un Técnico en Prevención de Riesgos Laborales.

Tus misiones:
Responsable de planificar y promover la prevención de riesgos laborales de la compañía.
Llevar a cabo evaluaciones de puestos de trabajo y evaluaciones de riesgos.
Realizar investigaciones de accidentes de trabajo.
Realizar seguimiento de todas aquellas acciones con los diferentes departamentos (mantenimiento, Instalaciones, etc.)
Ser el encargado de instaurar el SPP (Servicio de Prevención Propio) y conocer sus especialidades.
Realizar las evaluaciones iniciales de riesgos de los centros en las especialidades preventivas que correspondan (ejemplo: Seguridad en el Trabajo, Higiene Industrial y Ergonomía y Psicosociología Aplicada y Medicina)
Coordinar con los SPA, que cubren la Vigilancia de la Salud, el cumplimiento del Concierto firmado (protocolos, estadísticas, etc.)
Redactar y mantener los planes de emergencia.
Formar parte de varios proyectos como "Plan de Igualdad".
Preparar, atender y responder las auditorías legales.
Atender al Comité de Seguridad y Salud y a los Delegados de PRL.
Mantener actualizado el plan de prevención.
Atender las citaciones de la Inspección de Trabajo.
Gestionar las bajas médicas
Participar en proyectos para mejorar la calidad de vida en el entorno laboral

Tu perfil:
Formación universitaria: Ciencias del Trabajo, Relaciones Laborales o afín.
Formación Superior en PRL: Máster o grado con las tres especialidades (seguridad, higiene y ergonomía)
Valorable experiencia previa en un puesto similar
Hablas castellano, inglés preferible
Manejas las herramientas Excel, Word, Powerpoint
Beneficios:
💸 Compensación atractiva :

Salario competitivo

Stock options (BSPCE)

24 días de vacaciones pagadas al año

Seguro médico de Sanitas cubierto al 50% por papernest después de 6 meses de antigüedad

Sistema de referrals pagado
💼 Óptimas condiciones de trabajo
Increíble oficina en Barcelona, en el corazón del 22@ (1500 m2 de terrazas ajardinadas, duchas, zonas con comedor y área de descanso, jardín zen, zona de juegos, etc.) ¡A 5 minutos de la playa del Poblenou! 🏖️

Posibilidad de teletrabajo 2 días a la semana (incluyendo lunes y viernes)

Café y té gratis.

Snacks disponibles

Elige entre Mac o PC, nosotros nos encargamos del resto 💻

Paperparty cada mes para relajarse también 🎉

Desayuno gratuito todos los jueves 😋

💪 Grandes retos profesionales

Compañeros brillantes

Ambiciosas perspectivas de desarrollo / movilidad interna

Programas de desarrollo de carrera

Ambiente internacional

Formación recurrente

Eventos de empresa y de equipos

Tu manager:
Tu manager será Lorenzo, nuestro manager de HR Controlling y C&B. Después de trabajar en diferentes áreas de RRHH para empresas como Telefónica, Nestlé o BBVA, Lorenzo decidió unirse a papernest para un nuevo y emocionante reto. El compromiso y el sentido del humor le definen. Busca tener el mejor equipo de la historia, ¿Te gustaría formar parte de él?
Proceso de selección:
Entrevista con Mónica, de Talent Acquisition
Entrevista con Lorenzo o Marc, HR

Caso práctico
Presentación con caso práctico
Si este reto te parece interesante, ¡no dudes en inscribirte!
Papernest trabaja para favorecer la inclusión de personas en riesgo de exclusión.
Teletrabajo aplicable según las políticas de la empresa.

Department

Locations

Barcelona

Remote status

Hybrid Remote

Type of contract

Permanent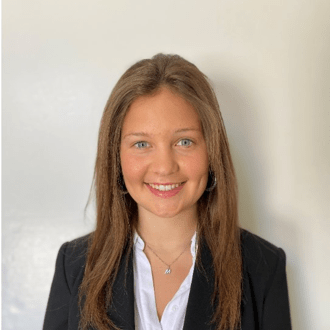 Contact
Mónica Rosés
International Recruiter – Human Resources
About papernest
Founded in 2015, papernest is a French startup and member of the French Tech 120, which helps individuals manage their contracts and subscriptions on a daily basis.
Our platform enables individuals to combine, terminate and subscribe to all their housing contracts - electricity, gas, internet box, mobile, home insurance - in just a few clicks.
Today, housing contracts; tomorrow, all those of daily life: transport, streaming, gyms, etc. papernest's ambition is to become the platform from which anyone can centralise, optimise and terminate all their subscriptions.
Since 2015, papernest has grown considerably: more than 1M customers, 850 employees, 4 markets in Europe and offices in Paris, Barcelona, Reims and Warsaw.
Human Resources
·
Barcelona
·
Hybrid Remote
Técnico en Prevención de Riesgos Laborales - Recent Graduate - Barcelona
Loading application form
Already working at papernest ?
Let's recruit together and find your next colleague.