Digital Marketing (mercado mexicano) - Prácticas - Barcelona
We usually respond within a day
Somos papernest
¿Nuestra ambición? Ser la única plataforma para gestionar todas las suscripciones en un solo click. 
Desde nuestros inicios en 2015 no hemos parado de crecer: ya somos 1000 empleados, 1 M de clientes, trabajamos en 5 mercados europeos y tenemos oficinas en París, Reims, Barcelona y Varsovia. ¡Cada año doblamos nuestro tamaño y esto no acaba aquí: seguimos expandiéndonos a nuevos mercados! 
Estamos orgullosos de ser de las top 120 French Tech Startups y sabemos que todo gran éxito se consigue gracias a un gran equipo. ¡Aquí puedes ver más sobre nuestros equipos!
Para afrontar los próximos retos, estamos buscando un Digital Marketing Intern para el equipo de SEO, para impulsar el mercado mexicano, estará basado en Barcelona para empezar en junio/julio de 2022.
Tus misiones:
Como Digital Marketing Intern, trabajarás en la expansión internacional de las plataformas de papernest en el extranjero directamente con nuestro Lead SEO.

Te encargarás de la identificación de oportunidades para traer más tráfico hacia papernest y para aumentar su popularidad trabajando en las siguientes áreas:

Content marketing: crear contenido (artículos, encuestas, estudios, guía, herramientas, ...) que permitan la interacción con otros sitios web (medios de comunicación social, prensa, ...). Impulsarás ideas accionables y relevantes acerca de nuestra estrategia de marketing.
Optimización SEO: optimizar nuestro contenido para que sea perfecto desde el punto de vista del SEO (optimización semántica, arquitectura interna, oportunidad de keyword, etc.)
Digital business development: identificación y prospección de asociaciones para llevar más popularidad digital a nuestros sitios web.
UX: recoger información sobre nuestros usuarios analizando métricas clave (tasa de rebote, tasa de conversión, ...), lanzar pruebas A/B para encontrar optimizaciones.
Tu perfil:

Tienes disponibilidad full-time y durante un mínimo de 6 meses.
Español nativo o lo hablas con fluidez, inglés es un plus.
Eres estudiante en una escuela de negocios en ADE, marketing, marketing online, comunicaciones o un campo relevante.
Aprendes rápido y tienes interés en el marketing digital.
Eres una persona creativa, autónoma y proactiva.
Beneficios:
💼 Óptimas condiciones de trabajo:
Prácticas remuneradas
Increíble oficina en Barcelona, en el corazón del 22@ (1500 m2 de terrazas ajardinadas, duchas, zonas con comedor y área de descanso, jardín zen, zona de juegos, etc.) ¡A 5 minutos de la playa del Poblenou! 🏖️
Posibilidad de teletrabajo 1 día a la semana (incluyendo lunes y viernes)
Café y té gratis
Snacks disponibles
Elige entre Mac o PC, nosotros nos encargamos del resto 💻
Paperparty cada mes para relajarse también 🎉
Desayuno gratuito todos los martes😋
💪 Grandes retos profesionales:
Compañeros brillantes
Ambiciosas perspectivas de desarrollo / movilidad interna
Programas de desarrollo de carrera
Ambiente internacional
Formación recurrente
Eventos de empresa y de equipos
Sistema de referrals pagado
Proceso de selección:
Primera llamada con Mónica, del equipo Talent Acquisition
Una entrevista con Maria, SEO Manager México
Un test de escritura
Una llamada de 20 minutos con el Head of Digital
Si esta es tu oportunidad, ¡no la dejes escapar!
Queremos conocerte, no importa tu sexo, raza, edad, religión, discapacidad u orientación sexual. Nuestros procesos de selección e instalaciones son inclusivos y adaptados para todas las personas, ¡la diversidad es una ventaja para nuestros equipos!

Department

Role

Junior SEO Project Manager

Locations

Barcelona

Type of contract

Internship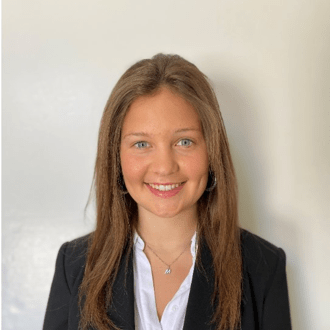 Contact
Mónica Rosés
International Recruiter – Human Resources
About papernest
Founded in 2015, papernest is a French startup and member of the French Tech 120, which helps individuals manage their contracts and subscriptions on a daily basis.
Our platform enables individuals to combine, terminate and subscribe to all their housing contracts - electricity, gas, internet box, mobile, home insurance - in just a few clicks.
Today, housing contracts; tomorrow, all those of daily life: transport, streaming, gyms, etc. papernest's ambition is to become the platform from which anyone can centralise, optimise and terminate all their subscriptions.
Since 2015, papernest has grown considerably: more than 1M customers, 1000 employees, 4 markets in Europe and offices in Paris, Barcelona, Reims and Warsaw.
Digital Marketing (mercado mexicano) - Prácticas - Barcelona
Loading application form
Already working at papernest ?
Let's recruit together and find your next colleague.