Marketing
·
Barcelona
·
Hybrid Remote
Video Editor/Motion Designer (H/F) - VIE - Barcelone

This job is only available to people able to realize their first V.I.E contract (french people under 29 y/o only) 
Ce poste est réservé aux personnes en mesure de réaliser leur premier contrat V.I.E. (uniquement pour les Français de moins de 29 ans).
Nous, c'est papernest.
Notre ambition? Devenir la plateforme numéro 1 dans la souscription et la gestion des contrats, et tout ça en un clic.
Depuis notre lancement en 2015, nous n'avons pas arrêté de grandir : nous sommes déjà 1000 collaborateurs, avons accompagné plus de 1M utilisateurs, nous sommes présents sur 5 marchés en Europe et avons des bureaux à Paris, Reims, Barcelone et Varsovie. On double de taille chaque année et nous ne sommes pas prêts de nous arrêter ! De nouveaux marchés sont lancés à l'heure même où nous parlons.
Nous sommes fiers de faire partie des 120 startups de la French Tech et nous sommes convaincus que chaque succès vient principalement de nos équipes ! Ici, tu peux en savoir plus sur ces dernières !

Afin de relever ces défis, nous sommes à la recherche d'un Video Editor/Motion Designer en VIE!

Tes missions 🚀

🎥 Montage vidéo (Première pro) : Concevoir et réaliser différents formats vidéos pour nos équipes marketing - b2c et b2b - (témoignages clients, annonces de partenariat, vidéos pitch, etc.)
💻 Motion design (Animation 2D – After effect) : Créer, animer et intégrer nos designs (personnages, logos, objects etc.) pour présenter nos solutions et nos parcours à nos clients (b2c) et partenaires (b2b).
💡 Stratégie de communication : Participer à l'élaboration et à la mise en place de notre stratégie générale de communication ; contribuer à la mise en place de campagnes marketing innovantes et créatives.
📢 Branding & Brand Design : Contribuer à développer notre identité de marque et notre charte graphique et à la diffuser aux seins des équipes à travers nos différents supports.
Ton profil 👌
Tu es éligible pour un contrat VIE
Tu maîtrises à merveille les logiciels de montage vidéo After Effects & Première Pro
Tu es motivé(e), autonome et capable d'apprendre très rapidement et de monter en compétences
Tu es créatif(ve) et force de proposition : tu explores toujours de nouvelles idées et de nouveaux formats
Tu t'intéresses aux milieux de la Tech et de l'entrepreneuriat et tu en comprends les enjeux business et stratégiques
Tu es enthousiaste à l'idée de faire grandir une start-up en plein essor et voir concrètement le fruit de ton travail
Une première expérience en montage vidéo est nécessaire, une expérience en marketing est bienvenue.
Ce que papernest offre 🎁
‍💼 De super conditions de travail

D'incroyables bureaux à Barcelone, au cœur du 22@ (1500 m2 de terrasses aménagées, douches, espaces dédiés à la restauration et au repos, jardin zen, espace jeux, etc.) à 5 minutes de la plage de Poblenou! 🏖️
30 jours de vacances par an
Trajet de déménagement à Barcelone payé
Télétravail possible 1 jour par semaine (dont lundi et vendredi)
Café et thé gratuits à volonté!
Snacks et autres gourmandises en libre service
Choisi entre Mac et PC, on s'occupe du reste 💻
Paperparty chaque mois pour aussi savoir décompresser 🎉
Petit déjeuner offert tous les jeudi 😋

💪 De beaux challenges professionnels

Des collègues brillants au milieu desquels progresser
Des perspectives d'évolutions ambitieuses / mobilités internes
Programmes d'accompagnement de carrière
Une atmosphère internationale
Des formations d'équipe récurrentes
Des événements et team building réguliers
Ton manager 😎

Ta manager sera Charlotte, Branding & Communication Executive. Un pied à HEC, un pied dans la philo, son cœur balance entre business et créativité, c'est décidé, son terrain sera la communication! Après avoir mis sa plume au service de Monsieur Pinault, elle ne digère pas la défaite de Paris face au FC Rennes et quitte Kering pour faire une année de recherche sur le rap français. Passionnée par les mots et les images, elle débarque chez papernest pour refondre la communication et l'image de marque.

Processus de recrutement 🤞
Premier call avec Clara, de l'équipe recrutement, pour comprendre tes motivations et te donner plus de détails sur l'équipe et le poste
Un entretien avec Hugo, notre Video Editor & Motion Designer
Un second entretien avec Charlotte, notre Branding & Communication Executive
Si ce challenge est le tien, n'hésite pas une seconde !
Nous avons hâte de te rencontrer et cela peu importe ton âge, ton sexe, tes origines, ta religion, ton orientation sexuelle, ou ton handicap. Nos processus de sélection ainsi que notre environnement de travail sont adaptés à tous. La diversité est un atout au sein de nos équipes !

Department

Role

Communication & Brand Officer

Locations

Barcelona

Remote status

Hybrid Remote

Type of contract

VIE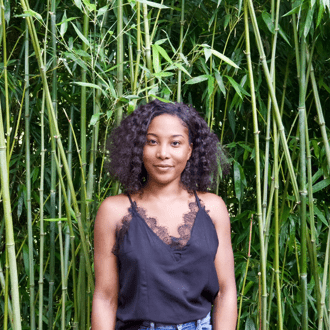 Contact
Clara Essis
International Recruiter – Human Resources
About papernest
Founded in 2015, papernest is a French startup and member of the French Tech 120, which helps individuals manage their contracts and subscriptions on a daily basis.
Our platform enables individuals to combine, terminate and subscribe to all their housing contracts - electricity, gas, internet box, mobile, home insurance - in just a few clicks.
Today, housing contracts; tomorrow, all those of daily life: transport, streaming, gyms, etc. papernest's ambition is to become the platform from which anyone can centralise, optimise and terminate all their subscriptions.
Since 2015, papernest has grown considerably: more than 1M customers, 1000 employees, 4 markets in Europe and offices in Paris, Barcelona, Reims and Warsaw.
Marketing
·
Barcelona
·
Hybrid Remote
Video Editor/Motion Designer (H/F) - VIE - Barcelone
Loading application form
Already working at papernest ?
Let's recruit together and find your next colleague.