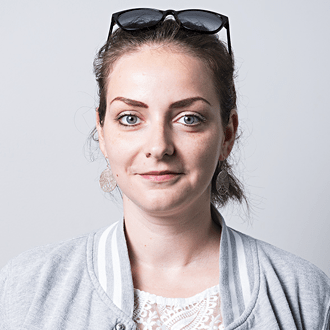 Anne EPINEUZE
Quality & Training Manager - French Market – Operations
After having worked in pharma, telco and IT, my new mission at papernest, I accepted in 2017: train the best Experts and teach them the tricks to combine quality and performance!
Recognized for my operational knowledge, I detect the slightest flaws and pounce to ensure that quality at papernest triumphs.
As a liaison officer, I act as the operational link between clients, partners and our teams, always with a smile!
Cat lover, my motto: keep our customer service purr!
----
French translate
Après avoir fait mes griffes en pharma, en telco et en informatique, ma nouvelle mission chez papernest, je l'ai acceptée en 2017 : former les meilleurs Experts et leur apprendre les ficelles pour allier qualité et performance !
Reconnue pour mes connaissances opérationnelles, je détecte les moindres failles et je bondis pour que la qualité chez papernest triomphe.
Agent de liaison, je fais le lien opérationnel entre les clients, les partenaires, et nos équipes, toujours avec le sourire !
Amoureuse des chats, mon mot d'ordre : faire que notre service client ronronne !